Find a Purchase Order
Purpose:
To allow users to see Purchase Orders and Receivings that have been created.
How to:
From the Graphical Menu Purchasing/Payables click on the far left on 'Purchasing/Payables' then click on either 'Purchase Order' or 'Receiving'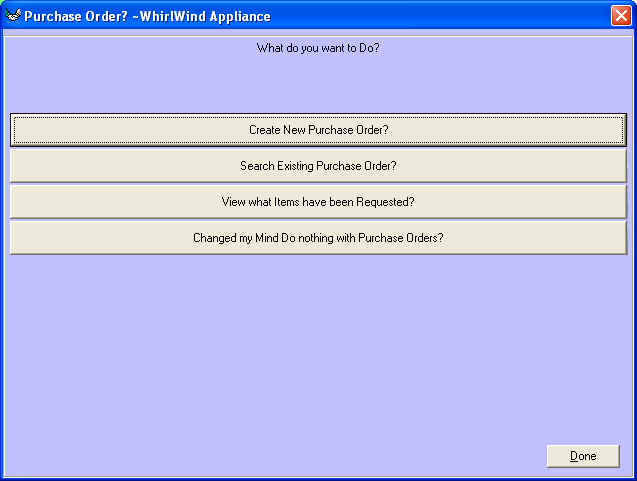 Then click on "Search Existing Purchase Order?" The next screen will allow you to search for the PO/Receiving
Type in the 'AP Document' (Which is the Purchase Order or Receiving Number), Vendor ID, Vendor Invoice. Once you have located your document then double click on the document or click on the 'OK' on the bottom left screen.
The Main Purchase Order Screen will Appear.