Target Date to manage your Quote
Purpose:
This feature will help you to organize yourself. Mark the 'Target Date' that you will want to follow up with your customer if you do not hear from them first.
How to:
When you create a new Quote you will see this screen:


Select When you want to Follow up with the Customer. If you want to contact them in two weeks select a date three weeks out.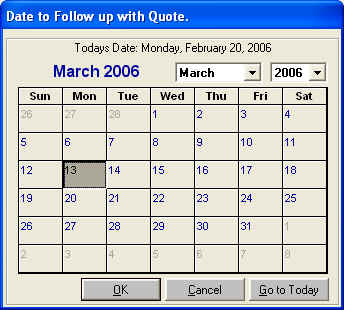 Which is March 13.
Then Click on One week Notice.
The computer will create an I-Mail one week prior to March 13 which is March 6.
on the Main Menu Screen you will see:

Click on 'You've Got I-Mail!'

Under the Column 'Read' Click on 'False' to Read the I-Mail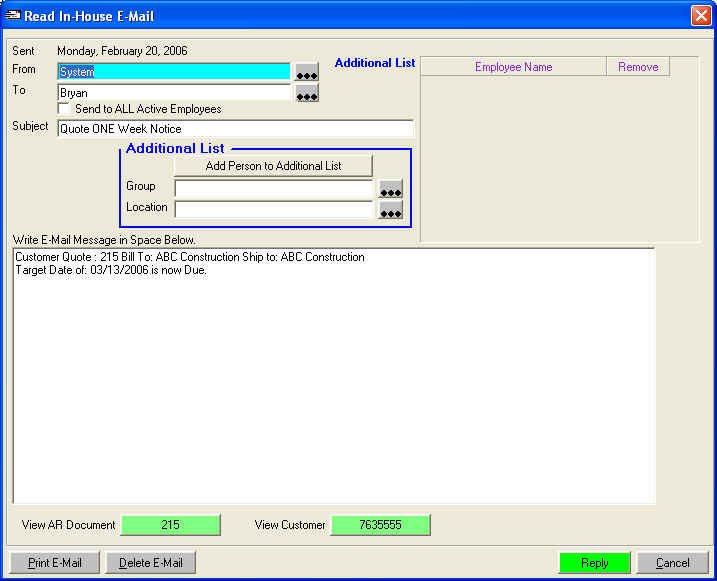 You Then Click on the 'View AR Document' which is the light green button marked '215' which is the Quote Number. This will take you to the Main Quote Screen. Call your customer and decide if you need to reset the Target Date or Convert this Quote to an Order.